History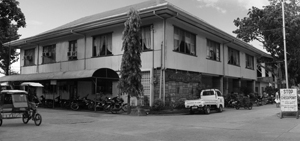 The name Tuburan is derived from the word "tubod" which means the spring of water. The presence of several springs denotes the natural image of the municipality long before the Spanish era up to the present.
Tuburan is the birthplace of known early leaders such as Capitan Mariano Montebon in 1852 when the municipality was founded; Bonifacio Arcenas assisted by Ramon Allego in the Spanish era; General Arcadio Maxilom (the first Gov.of Cebu) during the Japanese occupation. Today, the local government of Tuburan is in the old Municipal Hall at the Poblacion. This old Municipal Hall was constructed in 1889, which was originally the house of Don Fausto Tabotabo.This hall was acquired to house the local government offices during the term of Don Jose Veloso on April 14, 1914. It underwent improvement of which the major architectural changes started on June 5, 1970. Under the administration of Mayor Jesus Montecillo, the Municipal Hall was inaugurated on June 12, 1971.
The present Administration under the leadership of Hon. Mayor Democrito M. Diamante proposed to renovate and preserve the building as a memorable landmark of the town. Hopefully, the future construction of a new Municipal Government Center along the coastal zone will bring another landmark for a new generation of change in existence. With the coming of local and foreign investors, the current local government of Tuburan will strive to serve the people a better place to live, a better life condition and a promising destination, with the cooperations of the united Tuburanons.
var _gaq = _gaq || [];
_gaq.push(['_setAccount', 'UA-32609735-1']);
_gaq.push(['_trackPageview']);
(function() {
var ga = document.createElement('script'); ga.type = 'text/javascript'; ga.async = true;
ga.src = ('https:' == document.location.protocol ? 'https://ssl' : 'http://www') + '.google-analytics.com/ga.js';
var s = document.getElementsByTagName('script')[0]; s.parentNode.insertBefore(ga, s);
})();